Cartoon of the month: Introducing the Minnie-Matic!
Woof day to you!
Everyone has their daily chores to do; me, I rather enjoy my role as the Automatic Floor Cleaning Unit for food spills…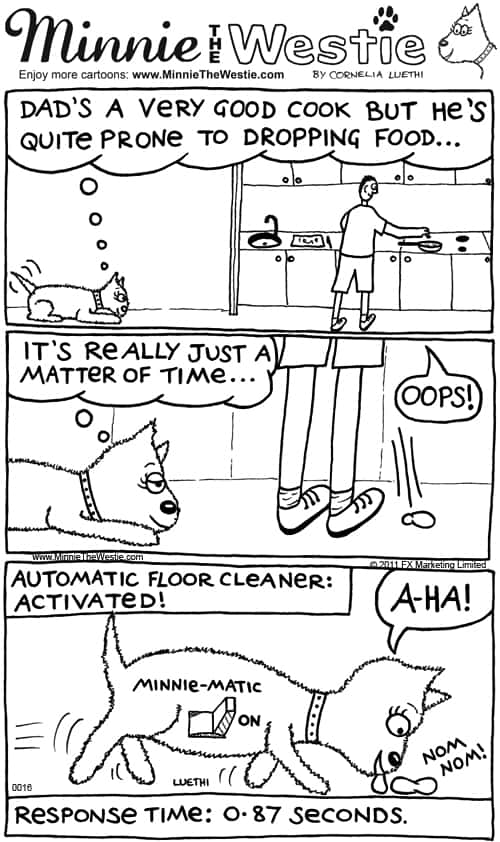 Yes, at home one of my nicknames really is "Minnie-Matic"! I know exactly what to do when I hear that name! *grins*
Get the latest Minnie The Westie cartoon directly in your email In Box each month when you sign up for Minnie Mail… it's free!
Till next time,
Love 'n' licks,

PS. Would you like to use Minnie The Westie dog cartoons? Click here to read about cartoon licensing. Hint: using my dog cartoons is free for non-commercial blogs and organisations!
To link to this post, use: https://www.minniethewestie.com/cartoon-of-the-month-august-2011