Pawsome reader reviews on my new cartoon book!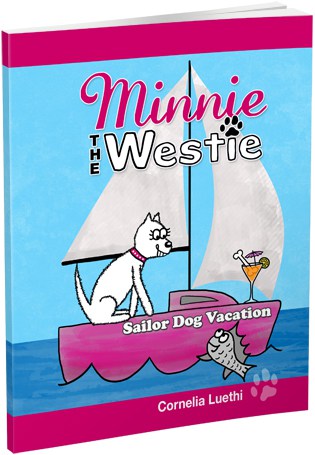 Thank you so much for all the pawsome reader reviews I've received on my new cartoon book!
It looks like 'Minnie The Westie – Sailor Dog Vacation' is quite the sensation – thanks to you!
I've had a number of wuffly emails, and best of all, there are some pawsome reviews on Amazon.
So if you haven't yet grabbed a copy of my new book, the reviews give you an idea of what to expect:
Reviews on Amazon.com: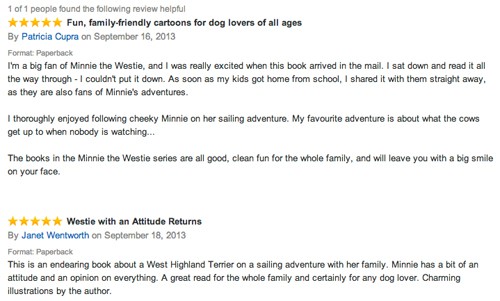 Amazon.co.uk:

5 stars reviews all round…. That is totally pawsome! Thank you, lovely Minnie fans! *crazy fast tail wagging*
Please do leave a review if you haven't yet done so… even if it's just a couple of sentences, it helps other readers to find my books and make a decision whether they'd like it or not. Thanks! 🙂
That's not all!
My cartoon book also got featured in Boating New Zealand magazine – an otherwise strange place for a cartoon dog to appear, but pawfect for a sailor dog!

Where can you get Minnie The Westie's cartoon books?
My new cartoon book is in paperback format, and is currently available from Amazon.com andAmazon.co.uk.
Wags 'n' nose licks,

To link to this post, use: https://www.minniethewestie.com/pawsome-reader-reviews-on-my-new-cartoon-book
---
Do you enjoy Minnie the Westie cartoons?
Treat yourself (or a loved one) to a book full of smiles!
Go on, buy someone a smile today! 🙂