Cartoon of the month: Christmas Day with Morris
Finally it is the holiday season! (And here in New Zealand, where I live, it is also summer and therefore the summer holidays!)
I do hope you get everything you wish for in the New Year.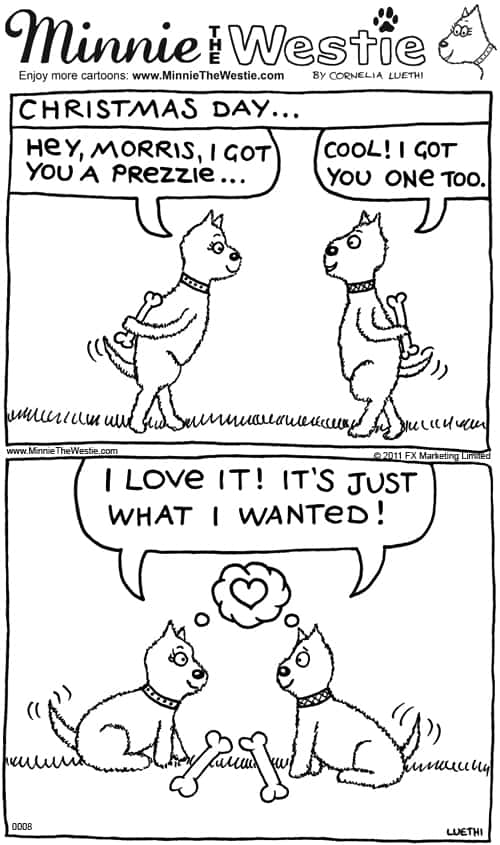 Have a pawsome 2012, and I'm really looking forward to sharing more cartoons with you during the year.
Till next time!
Love 'n' nose licks,

PS. Would you like to use Minnie The Westie dog cartoons? Click here to read about cartoon licensing.
Hint: using my dog cartoons is free for non-commercial blogs and organisations such as dog clubs and dog rescues!
To link to this post, use: https://www.minniethewestie.com/cartoon-of-the-month-january-2012