Cartoon of the month: How to be an Eco Dog!
Woofings!
Being environmentally-friendly is all the rage now. I'm doing my bit too, as you can see in the Minnie The Westie cartoon… I am Eco Dog!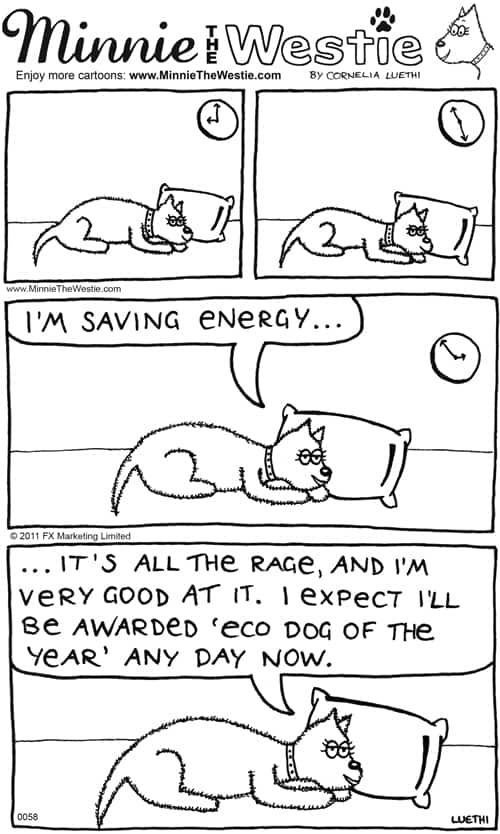 Get the latest Minnie The Westie cartoon directly in your email In Box each month when you sign up for Minnie Mail… it's free!
Till next time,
Love 'n' licks,
PS. Would you like to use Minnie The Westie cartoons? Click here to read about cartoon licensing.
To link to this post, use: https://www.minniethewestie.com/cartoon-of-the-month-july-2011