Cartoon of the month: Hypnotise-eyes
Nom nom nom!
I do like my food, and like to try all sorts of tricks to increase my daily doggy dietary intake.
This particular "hypnotise-eyes" trick works very well with dad, but not quite so well with mum!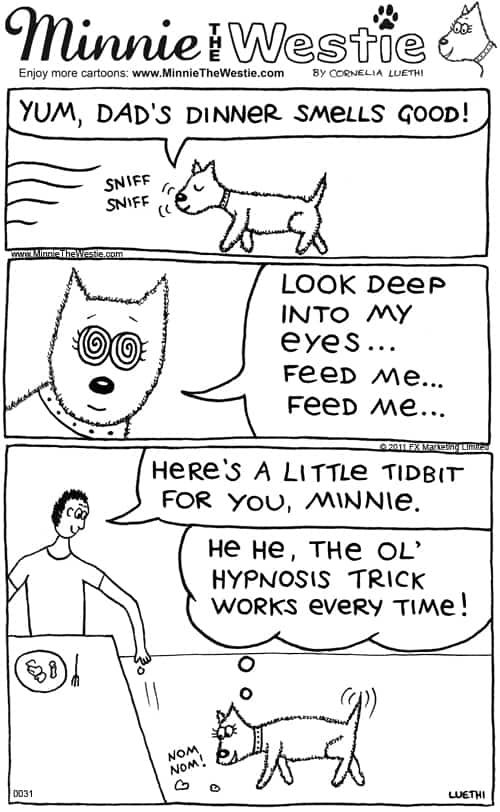 By the way, if you like my dog cartoons you can get the latest Minnie The Westie cartoon directly in your email In Box each month when you sign up for Minnie Mail… it's free!
Anyway, all this talk of food is making me hungry… must go and find some snacks!
Till next time,
Love 'n' licks,
PS. Would you like to use Minnie The Westie dog cartoons? Click here to read about cartoon licensing. Hint: using my dog cartoons is free for non-commercial blogs and organisations!
To link to this post, use: https://www.minniethewestie.com/cartoon-of-the-month-september-2011