Westie cartoon: cat confusion
This Minnie The Westie cartoon seems appropriate right now, seeing as I have been enjoying watching the America's Cup sailing regatta… The teams were competing on 72′ catamarans!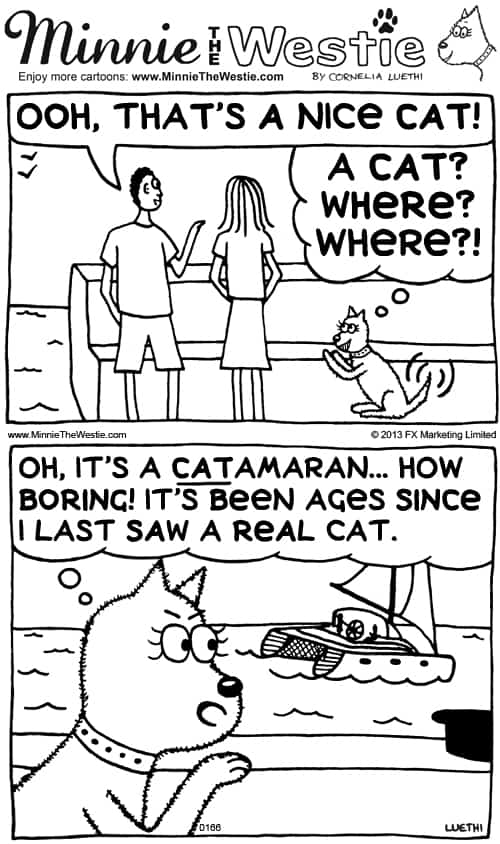 (And yes, when I go on sailing holibobs, I do rather miss seeing – and chasing – cats!)
Wags 'n' nose licks,
To link to this post, use: https://www.minniethewestie.com/westie-cartoon-cat-confusion
---
Do you enjoy Minnie the Westie cartoons?
Treat yourself (or a loved one) to a book full of smiles!
Go on, buy someone a smile today! 🙂