Westie cartoon: Christmas turkey
Woofings, furiends!
This month's westie cartoon is loosely based on my sailing adventures! (Remember, here in New Zealand, Christmas falls in the summer holidays, because we are in the Southern Hemisphere and the seasons are reversed.)
Yes, there really are wild turkeys… *drools*… Unfortunately I have never been up close to one, as mum and dad won't let me chase them. Spoilsports!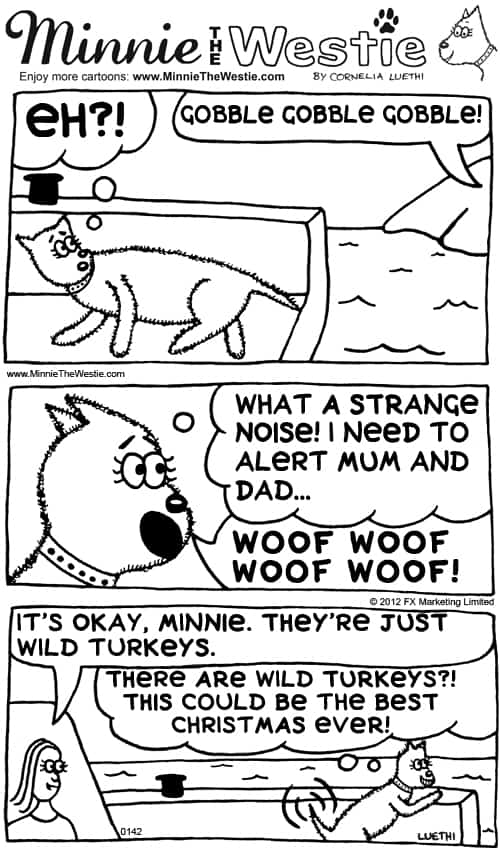 Do you like this westie cartoon?
There are more westie smiles where this came from!
This cartoon is from my book 'Minnie The Westie – Sailor Dog Vacation'… check it out on Amazon.com and other online bookstores!
(In the book, you'll find out if I got turkey for Christmas or not!)
Wags 'n' nose licks,
To link to this post, use: https://www.minniethewestie.com/westie-cartoon-christmas-turkey
---
Do you enjoy Minnie the Westie cartoons?
Treat yourself (or a loved one) to a book full of smiles!
Go on, buy someone a smile today! 🙂