Westie cartoon: Does Minnie really want a kayak?
Woofings!
This is a brand-new, never-seen-before westie cartoon from my (forthcoming) second cartoon book!
Drumroll pawlease!…..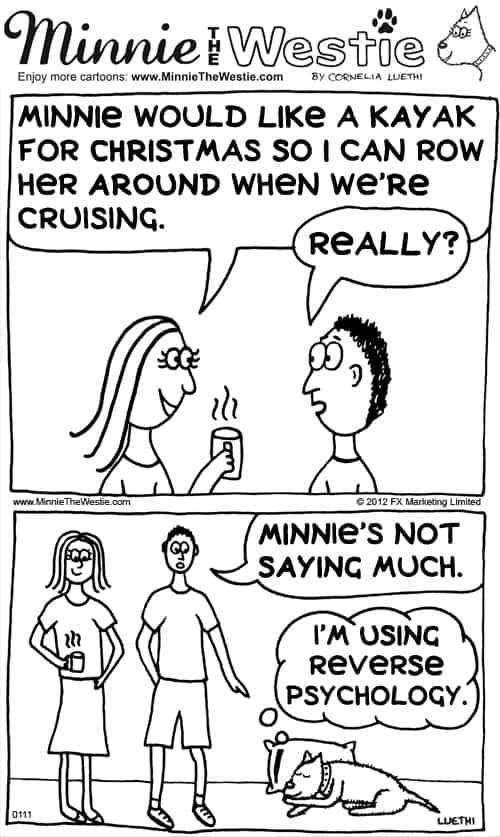 It's hard to say whether it's me, Minnie, who wants a kayak – or mum!
What do you think? (You can leave a comment on this westie cartoon, below!)
Hint: Check out my latest summer holibobs photos here… they may just include a kayak!!
Till next time!
Love 'n' nose licks,
To link to this post, use: https://www.minniethewestie.com/westie-cartoon-does-minnie-really-want-a-kayak
---
Do you enjoy Minnie the Westie cartoons?
Treat yourself (or a loved one) to a book full of smiles!
Go on, buy someone a smile today! 🙂