Westie cartoon: It's Dog Biscuit Appreciation Day!
OMD, it's nearly my favourite day of the year… it's Dog Biscuit Appreciation Day on 23rd February!
(So now's a great time to use your hypnotise-eyes to get your humans to stock up on your favourite noms!)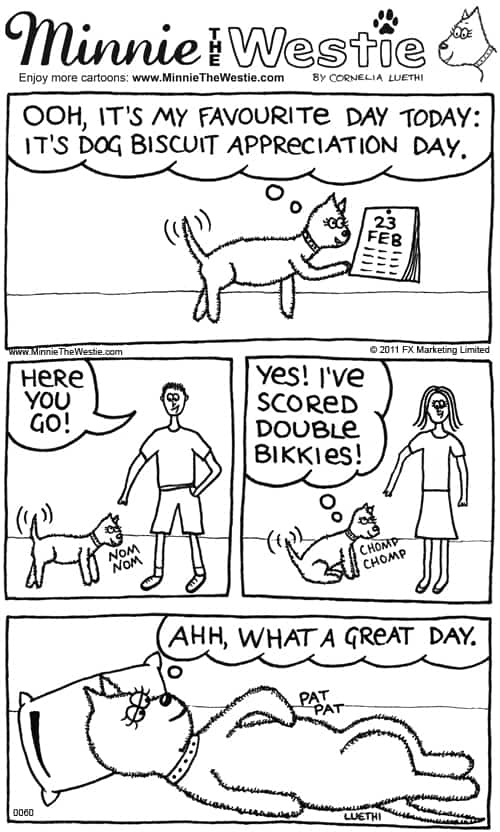 Minnie's top tip: Give your humans a lovely nose lick to reward their good behaviour. Training them in this way will encourage them to give you more noms!
Till next time!
Love 'n' nose licks,
To link to this post, use: https://www.minniethewestie.com/westie-cartoon-its-dog-biscuit-appreciation-day
---
Do you enjoy Minnie the Westie cartoons?
Treat yourself (or a loved one) to a book full of smiles!
Go on, buy someone a smile today! 🙂