Westie cartoon: pawsome time management!
What is your dog like in the morning?
Does your dog leap out of bed, raring to go… or is it like me, and stays in bed right until the last pawssible moment?!
Me, I love being all nice 'n' comfy in bed. I have my time management down to pawfection, and arrive at the front door just in time for my morning walk… but not a moment sooner than necessary!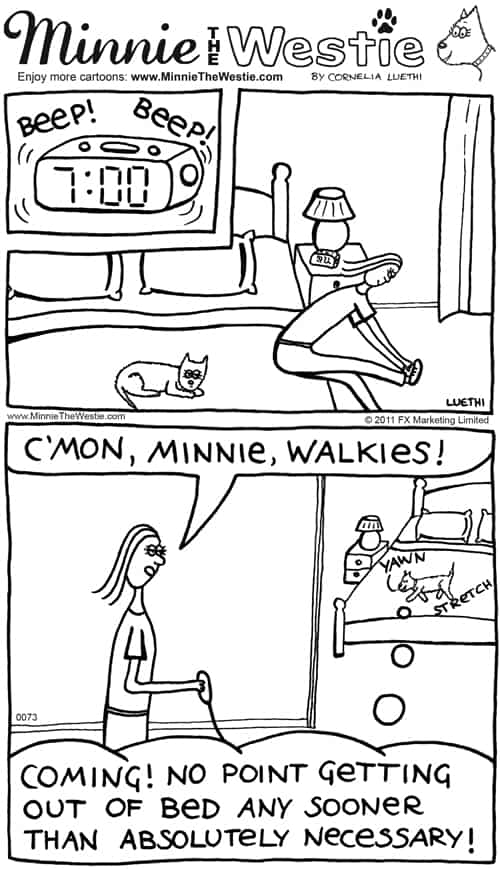 Judging by the sleepy look on mum's face in this Minnie The Westie cartoon, she'd like to be in bed still too! 😉
Till next time,
Love 'n' nose licks,
PS. Would you like to use Minnie The Westie dog cartoons? Click here to read about cartoon licensing.

Hint: using my dog cartoons is free for non-commercial blogs and organisations such as dog clubs and dog rescues!
To link to this post use: https://www.minniethewestie.com/westie-cartoon-of-the-month-november-2012