Westie Cartoon: Rain doesn't stop doggy playtime!
It's spring-time here in New Zealand, and that means lots of spring rain showers.
Fortunately, the rain doesn't get in the way of playtime (even if some walks are missed… I am not fond of the rain!)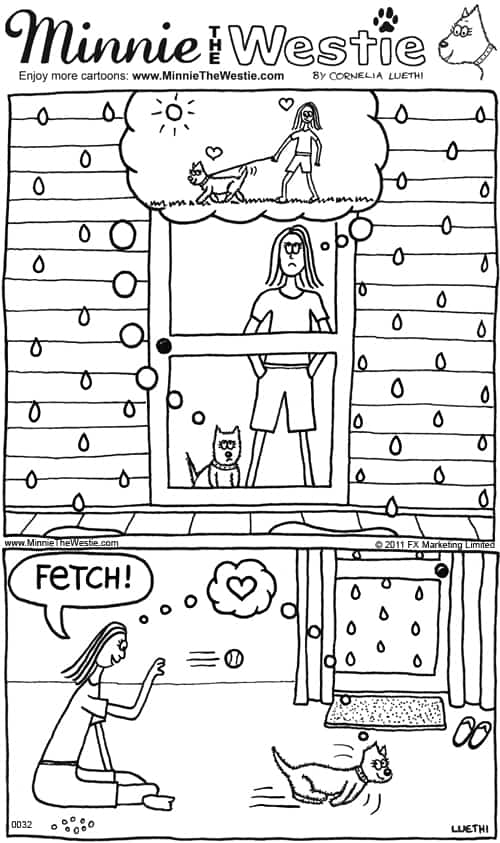 I hope you have lots of playtime too, whatever the weather!
Till next time,
Love 'n' nose licks,
PS. Would you like to use Minnie The Westie dog cartoons? Click here to read about cartoon licensing.

Hint: using my dog cartoons is free for non-commercial blogs and organisations such as dog clubs and dog rescues!
To link to this post use: https://www.minniethewestie.com/westie-cartoon-of-the-month-october-2012