Westie cartoon: pawparazzi pawroblems!
Woofings!
There is a real downside to being a cute doggy… the pawparazzi just can't leave me alone!
The worst offender is mum… I can't remember how many times she's woken me up with her camera clicking, I don't have enough paws to count on!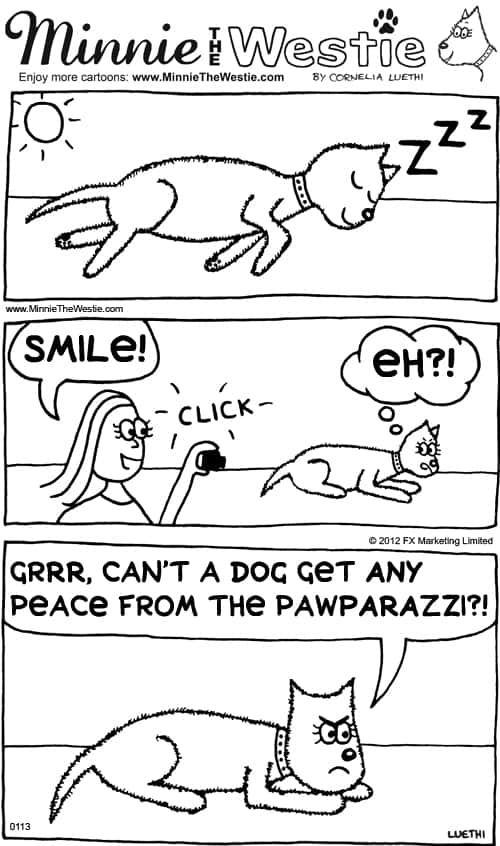 I hope you have a more restful time than I do!
Till next time!
Love 'n' nose licks,
To link to this post, use: https://www.minniethewestie.com/westie-cartoon-pawparazzi-pawroblems
---
Do you enjoy Minnie the Westie cartoons?
Treat yourself (or a loved one) to a book full of smiles!
Go on, buy someone a smile today! 🙂