Westies in the snow
Here in New Zealand it is hot and sunny – far too hot for this little Westie! It is too hot to lie in the sun puddles for very long, I am doing most of my napping in the shade these days.
It is a very different story in England though! I have been barking with my cousin, Lady, on the compawter. Lady is also a West Highland White Terrier, and she lives in Kent, England, where they had 15cm of snow last week!
If you've read my cartoon Westie book, you'll have met my cousin Lady already. Here's one of the cartoons where we're talking about snow: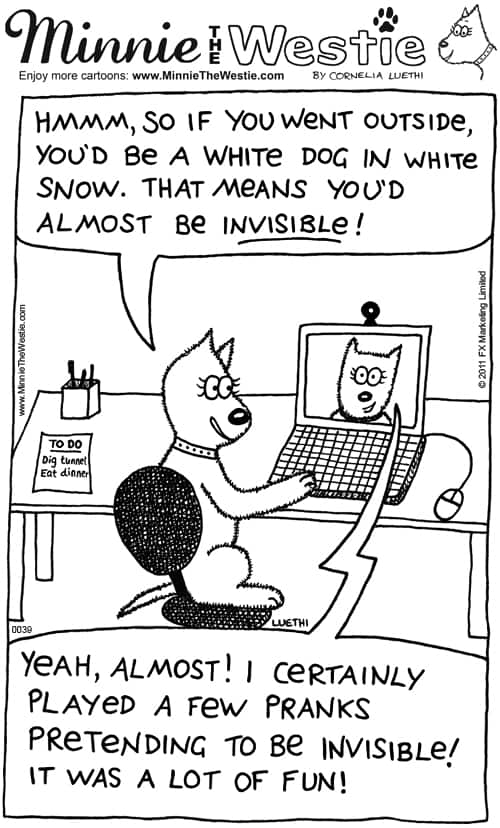 That cartoon was inspired by a very real event. Here's a photo of my cousin Lady in the snow!
I bet Lady had lots of adventures, being almost invisible like that! What fun!
Me, I have never seen snow – it doesn't snow here in Auckland, New Zealand. It snows in other places in New Zealand, but not here. I'm not sure if I'd like snow or not.
Does your doglike the snow?
Love 'n' licks,

To link to this post, use: https://www.minniethewestie.com/westies-in-the-snow