Westietude: I really dig weekends!
Woofings and welcome to Westietude! … It's all about sharing the Westie philosophy on life with efurryone!
These are short cartoons that you can Like, Share and Pin: there are buttons at the bottom of the page to make it nice 'n' easy for you. 🙂  (For commercial use, please see the info on licensing my cartoons.)
Enjoy! *wag wag*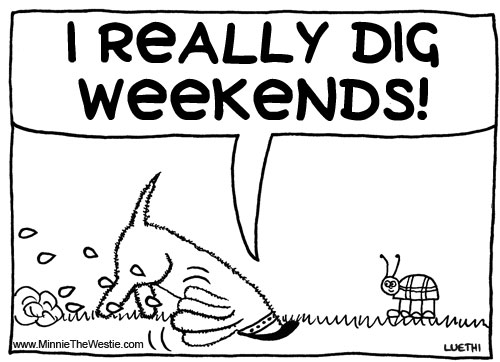 Do check my website again for more Westietude cartoons, I'll be adding them regularly!
Let's spread the Westietude! 😉
Wags 'n' nose licks,
To link to this post use: https://www.minniethewestie.com/westietude-i-really-dig-weekends