Westietude: Live life as though there were always a cat to chase!
Woofings and welcome to Westietude!
These are short cartoons that you can Like, Share and Pin: there are buttons at the bottom of the page to make it nice 'n' easy for you. 🙂
It's all about sharing the Westie philosophy on life with efurryone!
(For commercial use, please see the info on licensing my cartoons.)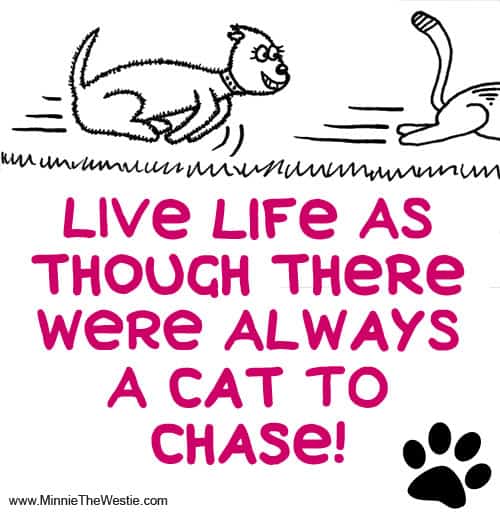 I'll add more Westietude cartoons soon!
Go on, share some Westie love with your furiends!
Love 'n' nose licks,
To link to this post use:  https://www.minniethewestie.com/westietude-live-live-as-though-there-were-always-a-cat-to-chase