Cartoon of the month: Minnie-Matic has many uses
A Westie is an indespensable part of any household: we are very useful pets…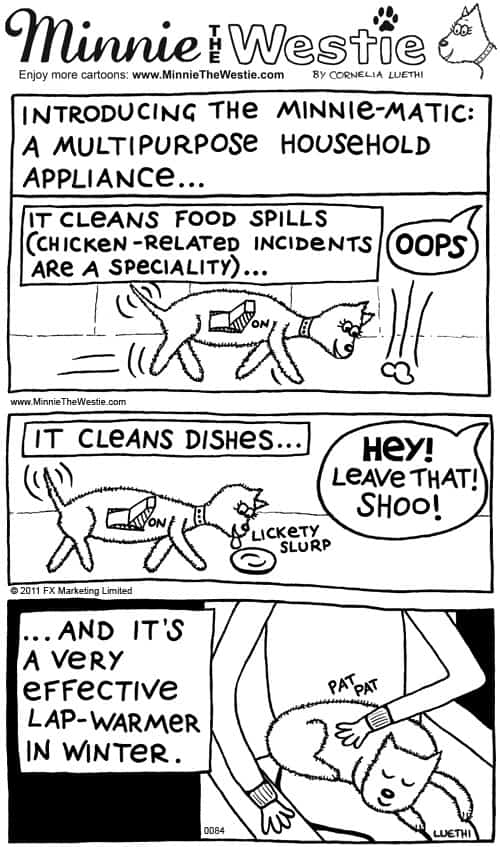 In case you're wondering, one of my nicknames at home really is "Minnie-Matic"!
If dad drops food on the floor when he's cooking (and yes, it usually is dad who does the food-dropping in this house), the Minnie-Matic gets summoned! I have a very fast response time. 😉
And as you can see, Minnie-Matic has many uses!
Till next time! I hope you manage to score some bonus noms too!
Love 'n' nose licks,
PS. Would you like to use Minnie The Westie dog cartoons? Click here to read about cartoon licensing.

Hint: using my dog cartoons is free for non-commercial blogs and organisations such as dog clubs and dog rescues!
To link to this post use: https://www.minniethewestie.com/cartoon-of-the-month-july-2012